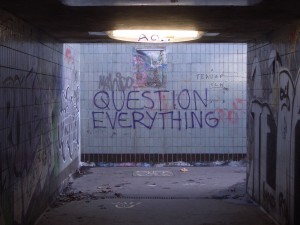 I found it interesting to hear former Governor of the Bank of England, Mervyn King, be so critical of the British Government and the Treasury for their "scaremongering tactics". In an interview with the BBC (see clip), he urged calm after what he called 'the most dispiriting campaign of his lifetime'.
On the tactics of the 'remain' campaign, he summed up the attitude of the people: "If you say to someone: 'You are an idiot if you don't agree with me', you are not likely to bring them in your direction."
As for the the 200 page report from the UK Treasury in April which warned 'BREXIT could cost families £4,300 a year', King took issue with their claims and most of all the certainty which they attached to the forecasts:
"The treasury is in a difficult position now because it did make very clear forecasts which I think were exaggerated, in terms of at least the certainty they led people to believe that could be attached to those forecasts, and now think they are going to have to row back".
This is the issue with all forecasts, but some more than others have a skill of sharing forecasts and predictions with an air of infallibility. They are the ones who should be questioned most.
For a lighter side to BREXIT, this clip from the British Comedy "Yes Minister", provides a classic reminder on why the British decided to join the European Union in the first place https://youtu.be/37iHSwA1SwE